Welcoming Lindsay Bagne, REALTOR®
Posted by Pooya Mohit on Monday, October 17, 2022 at 9:19 AM
By Pooya Mohit / October 17, 2022
Comment
Welcoming Lindsay Bagne, REALTOR® to the Kris Weaver Team, Hampton Roads' #1 Real Estate Team!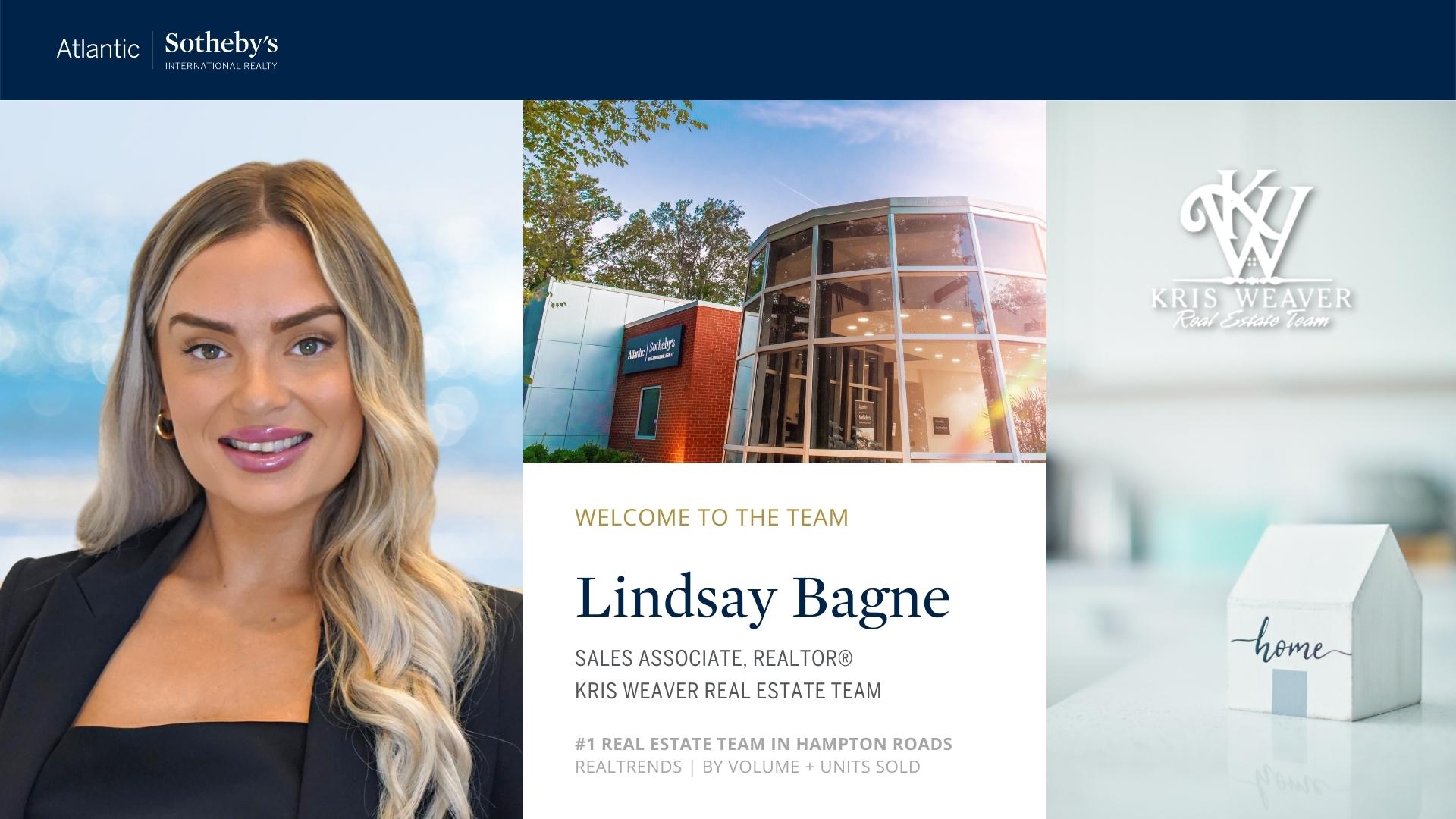 Lindsay Bagne and her tireless work ethic, her excellent communication skills and her friendly and empathic nature, make her an absolute stellar agent for your real estate transaction. Lindsay is a go getter and will complete every task in a prompt and professional manner. Lindsay's personal drive and professional passion in real estate allowed her to build herself as an accomplished and experienced Realtor in no time. Lindsay not only has the knowledge, but she also works closely with other professionals in the field including, lenders, appraisers, contractors, and other industry leaders in our area. This all allows her to provide a whole new level of service and 5 star experience to all of her clients!
Lindsay was born in the great state of Minnesota in a beautiful town called Crystal, outside of Minneapolis. From there Lindsay moved when she was young to the Hampton Roads area in which Lindsay now proudly calls home. Lindsay was an accomplished figure skater and at a young age Lindsay started touring different countries as a professional ice skater in Ice Shows around the world. After years of shows and being on the road, Lindsay moved to New York City where Lindsay quickly learned what the true meaning of hard work was, by working multiple jobs, all while trying to keep up with city life. Shortly after, family brought Lindsay back to Hampton Roads, with all of her travels around the world behind her and the New York state of mind Lindsay makes an unstoppable and unbeatable real estate professional.
Need help buying or selling a home? Get in touch!